Your Regional Leader in Parts, Accessories & Equipment For Over 90 Years
We  have 50 locations throughout South Dakota, Minnesota, North Dakota, Iowa, and Nebraska.
The history of Sturdevant's Auto Parts has spanned nearly a century moving into it's 4th generation.
Regional leader in paint, supplies & equipment for fleets, manufacturing and collision repair.
Our machine shops have the equipment and experienced technicians to make old engines – new again!
Interested in a career with Sturdevant's Auto Parts? Check out current openings within our company, and apply online!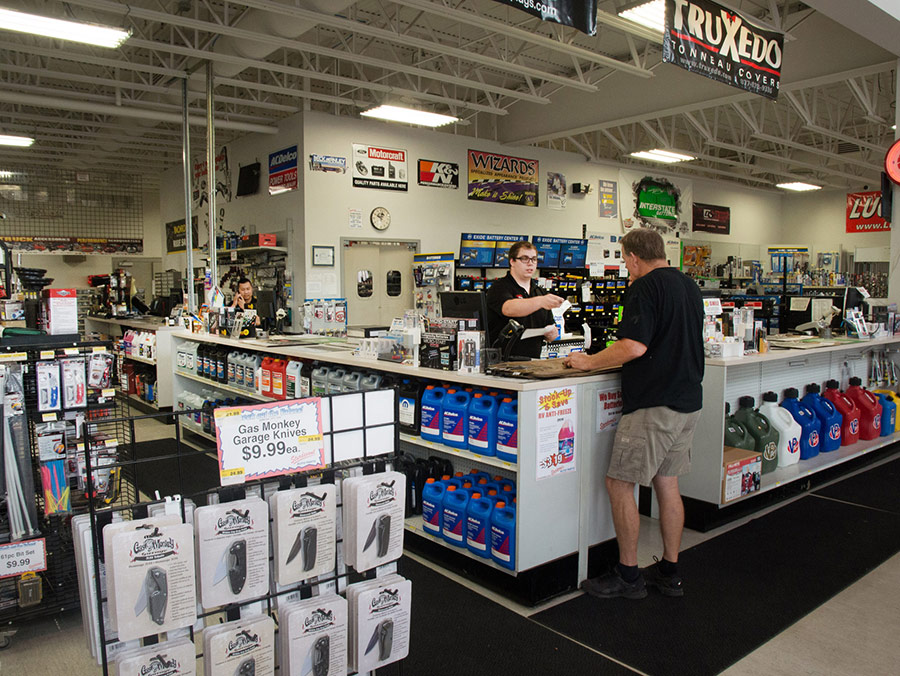 Looking for a part?
At Sturdevant's Auto Parts we pride ourselves on getting you the right part the first time. One of the big factors that makes this possible is our vast $14 million worth of inventory. This inventory is available to all of our stores in one day or less. Another big part of this puzzle is our experienced and knowledgeable staff who are always looking for new ways to find the parts you need. Finally, we wouldn't be able to get the parts to you quickly if it wasn't for our daily, and in some cases twice daily, delivery to all of our stores.
Due to these features, as well as many other hard working people throughout the company, we strongly feel we are able to get you the right part the first time.
Testimonials
We take pride in our products & service and it shows.
"Very knowledgeable, very helpful; insisted on personally assessing my engine issue before charging me for parts."
"Great price and very helpful! I had to replace a headlight bulb. After calling a few places, they had one in stock which was a third the price others quoted."
"Very good with the service on both ends of the stores Eastside one and the Westside store. Thank you for your help from Keith and Melisa."